Fair Chance Graduation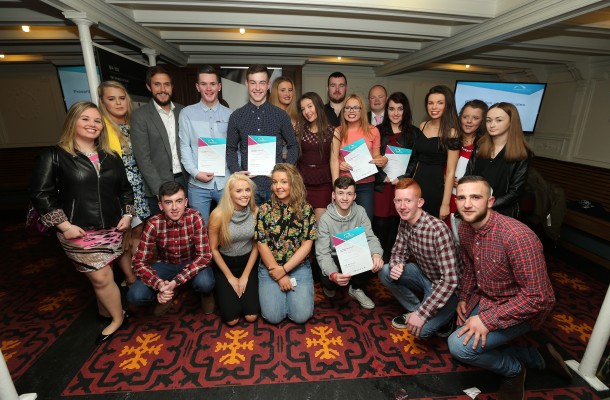 Congratulations to our two Fair Chance groups on graduating from the programme and receiving their certificates at a celebratory event on the S.S. Nomadic at the Titanic Quarter, Belfast.
Groups from across the country came together to celebrate the success of their projects, funded through Cooperation Ireland and delivered in partnership by Monkstown Boxing Club and the Colin Glen Trust.
A special mention goes to Brian harper, peer mentor and Monkstown Boxing Club placement student, who also shared his experience of the programme and how it has had a positive affect on his understanding towards good relations and working with other young people.