Carl comes to Monkstown
Updated: February 19, 2015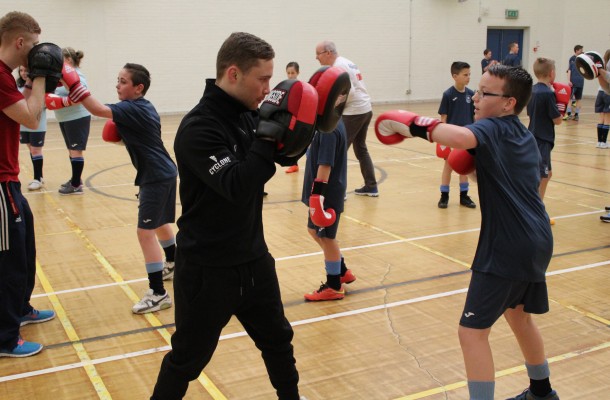 Year 8 pupils of Monkstown Community School received an early Christmas present this year when they got the chance to meet the new IBF World Champion Carl Frampton.
Carl delivered a short training session for a class of over 20 pupils before holding a Q & A session where we found out a little bit more about the Champ and his rise to the top.
Carl and Cyclone promotions have just announced his next fight to be held at the Odyssey Arena on Saturday 28th February in order to retain his World Championship status.
We wish Carl every success for his next fight.
C'mon the JACKAL!!