DJ workshop comes to Monkstown
Updated: February 19, 2015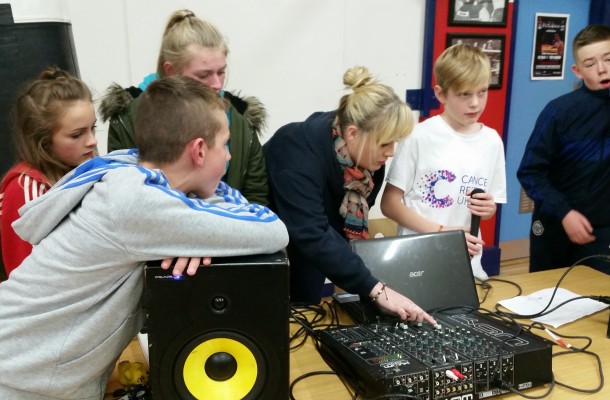 Young people who attend our Positive Futures programme on Saturday evenings, had the opportunity to try their hand at a 2 week DJ workshop facilitated by Cool FM DJ Mairead Campbell.
The young people had the chance to design their own radio show, selecting a song playlist as well as coming up with topics to discuss, going out to a live radio audience.
The workshop is designed to engage young people to decide upon specific issues which affect them directly on a daily basis within their local community.
Well done to everyone who took part, and we hopefully will have some budding DJ's making an appearance soon on a radio station near you!!!